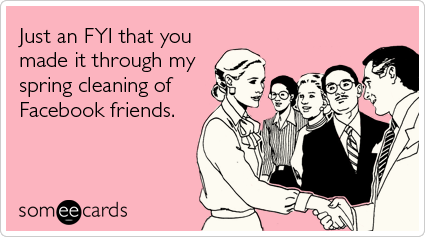 Hot diggity digital: It's our Internet and technology roundup!
Been too busy studying to see what all your friends are sharing online? Here's a quick run-down of what's trending, then you can get back to work!
What's so pinteresting?
Are you on the new social sharing site Pinterest yet? You can "pin" your favorite images to virtual corkboards around themes that range from wish lists, recipes, dream vacations and DIY projects. You'll find just about everything on Pinterest. Here are just a few of some of our favorite Pinterest boards:
Beware as you enter Kelsey's food board—"Pinterest is fattening" she warns! Peruse her pins and you too will have a sudden craving for noms.
Love gadgets like I do? Then you'll love Anilú Magloire's Gadget Love board. Not only do I covet the gadgets, but the accessories for them too like this retro NES controller iPhone case.
It's not very nice to laugh at people, but I just can't help it with Awkward Family Photos.
New iPad reviews
Don't dare call the new iPad the iPad3, as David Pogue writes in his March 14, 2012 article for the New York Times titled "The New iPad is Much the Same, Only Better." "Why not continue the numbering pattern? 'That would have been too predictable,' says Phil Schiller, Apple's senior vice president for marketing."
A plus for the new iPad, Pogue writes, "is what Apple calls the Retina display: like the one on the iPhone 4S, it's a very, very sharp screen. It's four times as sharp as the iPad 2 — in fact, it's the sharpest ever on a mobile device."
Main new iPad features:
9.7 inches HD IPS retina display that features a resolution of 2048 x 1536 pixels at a pixel density of 264ppi
5-megapixel iSight camera sensor that can record 1080p videos at 30fps
Option to purchase the Wifi or Wifi + 4G version

$499 for a 16GB iPad with Wifi
$829 for the 64GB iPad with Wifi + 4G
But if you're looking for a completely new product, this just isn't it. Apple, according to Pogue, doesn't "take it in any new directions." What is new to the iPad, however, is the text-to-speech option, similar to the iPhone 4S, but it won't be able to answer questions like Siri does.
You can compare the new model with the iPad 2 on the Apple website and see for yourself if you should upgrade.
What's buzzing in social media?
Hashtags currently trending on Twitter, find out what everyone's tweeting about:
Viral videos we can't get enough of:
Kony 2012: Invisible Children's recovery efforts in the post-conflict regions of northern Uganda
Cinnamon Challenge: Take 1 tablespoon of cinnamon and try to swallow it within 60 seconds without any water
Check out the Official Prometheus trailer: A film by Ridley Scott, director of Alien and Blade Runner:
I've gone meme crazy and know you have too:
What are you obsessing over online right now?
http://blog.cengagebrain.com/blog/wp-content/uploads/2016/11/cb-brainiac-logo2-300x109.png
0
0
Alana Joli Abbott
http://blog.cengagebrain.com/blog/wp-content/uploads/2016/11/cb-brainiac-logo2-300x109.png
Alana Joli Abbott
2012-03-23 17:12:50
2014-03-24 16:09:53
What is Pinterest, plus new iPad features and online trends