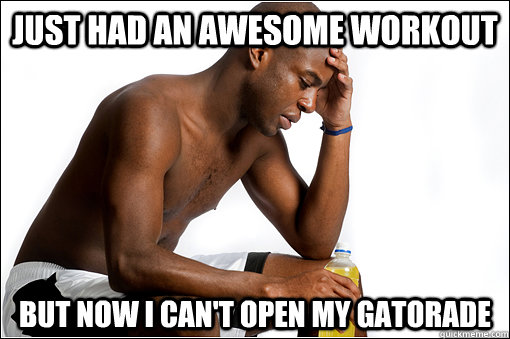 Okay everybody, listen up. Depending on when your spring break 2013 falls, you only have a few weeks left to get your body swimsuit ready — and this year you can do it without the fad diets. No eating cabbage soup or starving yourself with the three-day diet. Instead, check out some of these tips and find out how to get in shape before you hit the beach this spring.
Exercise is important
It can cost a lot of money to get in shape, and most college students are on a strict budget. You probably can't afford membership to a trendy gym, expensive workout DVDs, or pricey equipment — but you don't need to! Many colleges and universities offer complimentary access to rec centers, and these facilities have everything from free weights to elliptical machines.
However, you don't necessarily need to hit the gym to get in shape. There are plenty of free online workout routines that you can benefit from. For instance, the HerCampus.com offers "How to Get in Shape For Spring Break: Your 3-Week Plan," written by Mary Beth Hills on Feb. 15, 2013. Here you can find detailed exercises designed to tone your arms, abs and legs.
If you're not into such a strict workout schedule, consider a plan that offers you a little more flexibility. StraightHealth.com's "Spring Break Beach Body Exercise Routine" provides advice about warm-ups, strength training, and cardio, while still letting you choose the types of exercises you do each day.
Diet is key
Tony Horton, fitness expert famous for the P90X series, explains in his Fitness Guide that even if you work out every day, if you eat poorly you won't see results. According to Horton, "you'll still get fit — but you won't look it." Now, this is a 90-day intense program, not something that you can follow for three weeks and get beach-ready results. However, the premise behind Horton's saying rings true: you must eat healthy in order to reap all the benefits of your workouts. (And skipping both breakfast and lunch and then eating a large meat-lover's pizza for dinner doesn't count!)
Yes, calories are important, but it is also about the types of calories you put in your body. Although that taco may only be 250 calories, it won't help you get the beach body you're looking for. Instead, focus on eating fresh fruits and vegetables, whole grains, protein, lean meats and fish. Write down everything you eat — and don't forget the importance of potion size! Don't have the money to join a pricey diet program? Then check out SparkPeople, a website that allows you to join for free and have easy access to log your caloric intake.
For some great tips about eating healthy to lose weight, visit WebMD's "Lose Weight Fast: How to Do It Safely" by Kathleen M. Zelman. According to the article, the best weight loss foods include "fruits, veggies, egg whites, soy products, skinless poultry breasts, fish, shellfish, nonfat dairy foods, and 95% lean meat." Other tips, like drinking enough water and getting enough calories, are highlighted in the article.
Keep up the routine
Let's be honest. Even the fitness experts agree that you can't completely reshape your body in as little as three weeks. In an article posted to The Daily Illini on Feb. 27, 2013, by Taylor Ellis titled "Get close to a dream beach body before spring break," dietitian Jeanette Andrade explains that "if you're shooting to lose 20 pounds in two weeks, it's probably not going to happen." Instead, focus on losing  two to three pounds a week by changing your exercise and eating habits.
If you do this, you may even see some positive changes before you need to put on that bathing suit. And, hopefully these trends will continue during and after spring break — just in time to really show off your toned tummy this summer!
What other suggestions do you have for staying on track and getting healthy? Tell us in the comments below!
http://blog.cengagebrain.com/blog/wp-content/uploads/2016/11/cb-brainiac-logo2-300x109.png
0
0
Angela Kovalyak
http://blog.cengagebrain.com/blog/wp-content/uploads/2016/11/cb-brainiac-logo2-300x109.png
Angela Kovalyak
2013-03-11 09:32:24
2013-03-13 14:14:35
How to get in shape for spring break 2013…or at least before summer!